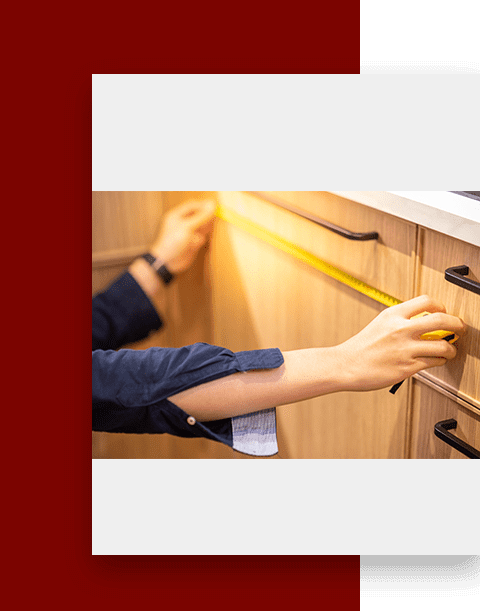 Measure the opening from the inside of the face frame. List the width first, followed by the height. Continue reading what details we need to provide you with quality custom cabinetry.
Specify if the dimensions are of the opening or the finished sizes. If the opening size is given, we will add 1" (1/2" on each side) for the overhang. You may specify more or less as desired.
If the door is inset (the door is flush with the face frame), please indicate whether you measured exact openings, or if we need to subtract for the clearance (gap).
You can easily request a quote online using our contact page or by phone, email, or fax.
Please provide your full name and company name, full address, the item number, raised detail, edge detail, specify inset or overlap, type of wood, as well as a complete list of cabinet measurements.
Please indicate where we should return the completed quote (fax, email, or by phone). All quotes will be responded to within 24 hours with a complete estimate of the price and an estimated project completion date.
To place the final order, simply sign the quote and fax or email it back to us.